In July 2005, Canberra Youth Theatre produced a 'gutteral degustation' of four short plays entitled Whineing and Dying, including hate restaurants and Hadley's lateforbreakfast monologue.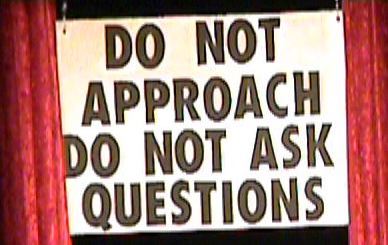 Estelle Muspratt directed hate restaurants and it were delightful.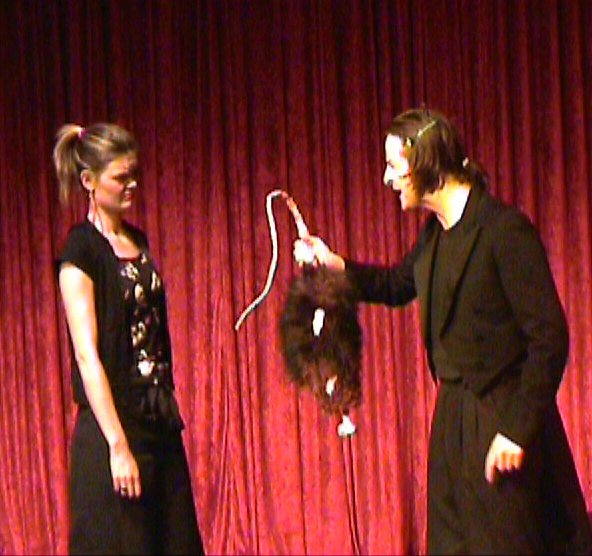 Billy (John "Savage Johnny" Barrington) is not impressed with Louise (Sigrid Senger).
Louise (Sigrid Senger) encounters a Little Friend of Science (Mick Keane). Just One… of the many.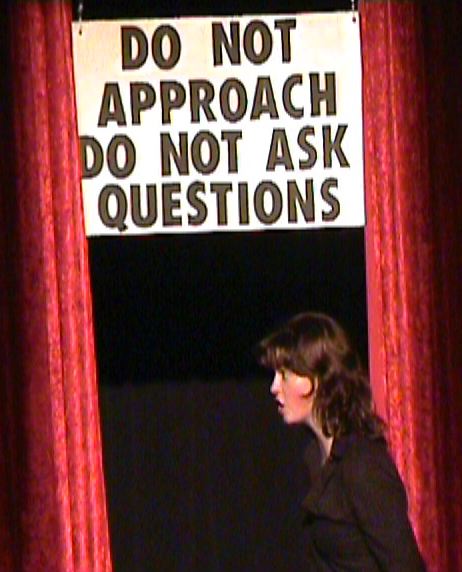 Lucille (Rachel Robertson) is the chef and owner of this restaurant which we hate.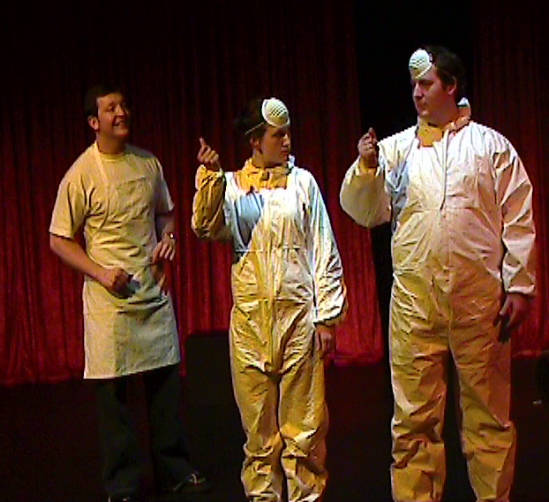 Toby (Dave Caust) and one snapping finger.

More on the Canberra Youth Theatre website.
back to scripts