Five creatures departed from the city of Bilennium on a mission into the mountains. Two survivors (pharmacist Ile and blues-singer Moondirt) begin the journey home through the frozen peaks and ravines, carrying the proof of their successful achievement.
As the play begins, Ile and Moondirt are halfway up a steep cliff-face when they realise that the sun has set and night is falling fast. Rather than risk their lives climbing in the dark, the pair decide to tie themselves to the cliff wall and wait out the hours until it is light again. As the darkness grows, the pair begin to hear sounds that suggest their victory was not as complete as they had hoped…
Download Ile and Moondirt as a Word doc.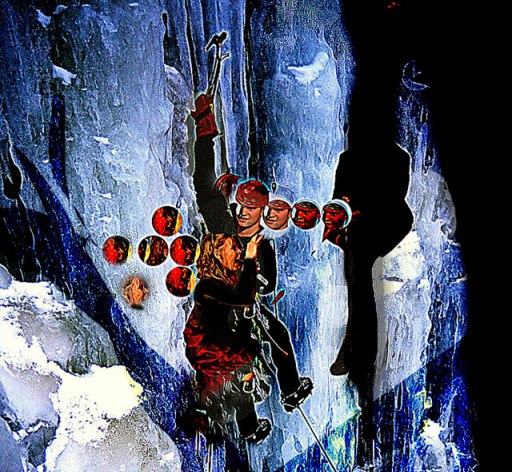 image by frosty