oceans all boiled into sky
or, we welcome the future because we have no choice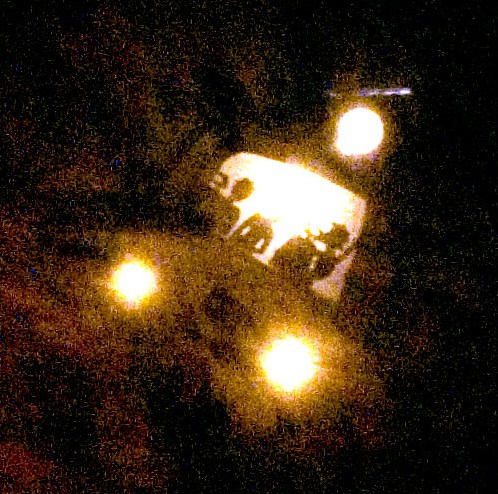 design by gillian schwab. photo by 'pling.
A play for the men and women of the planet.
Oceans all boiled into sky is a road trip / coming of age story set in the nation's capital after the Earth's oceans have boiled into clouds of steam. Year 11 student Mack Finch is preparing for his driving test when he is kidnapped by a priest and co-opted into a desperate band of guerillas. Instead of showing off his parallel parking, Mack finds himself driving a reckless team of commandos on a do-or-die mission into the heart of Canberra's fog-shrouded ruins. To attain his P plates, Mack must not only face the horrors of the steam-apocalypse; he must face his own feelings for the girl who rejected him at the Year 10 Formal.
Oceans traces Mack's journey from the dragonfly-plagued jungle of the Tuggeranong Parkway to the terrifying heights of The Black Mountain, with a jiving soundtrack of the most music music music that there is! Direct from the Panasonic tapedeck of a 1983 Mitsubishi Starwagon: music for battle, music for travel, music to soundtrack a hot young commando outfit striking out into the ruins of Canberra!
download script
if you want to, you are welcome to have, read and produce Oceans all boiled into sky (MS Word document format). The only caveat I'd insert is that if you want to produce it, or any of it, or all of it several times in quick succession, just give me an email and let me know so I can get excited.
additionally, click on this highlighted link to read more script samples, offcuts and curios…
serious production nov 2008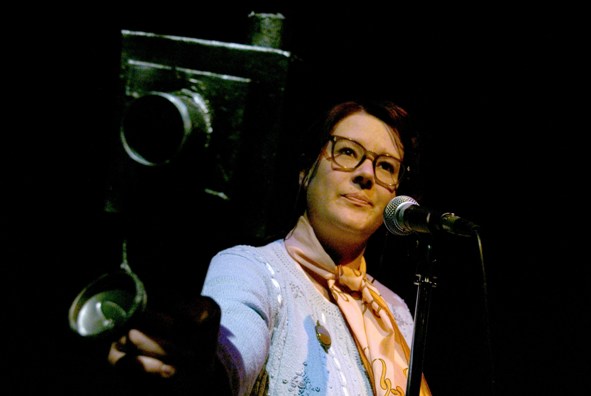 chris lloyd is hot commando soldier-scientist and film-maker gwen malkin
Serious Theatre's November 2008 production of Oceans all boiled into sky was the finale of the Street Theatre's Made in Canberra season. Director barb barnett and a squadron of phenomenal actors, musicians and designers transformed the Street Theatre into the living-room you remember from the 1950s, where you and your family would gather after tea to hear the latest radio-play broadcast over the wireless. Over four sold-out performances, audiences curled up on couches and cushions with their loved ones to relive the ecstacy of those days with this all-live radio-drama.
Oceans history – trace in needless detail the evolution of the play since January 2004
Production credits & director's notes – good people made this – read about them
read the reviews – why not?
image gallery – thanks to our man 'pling and his skill and generosity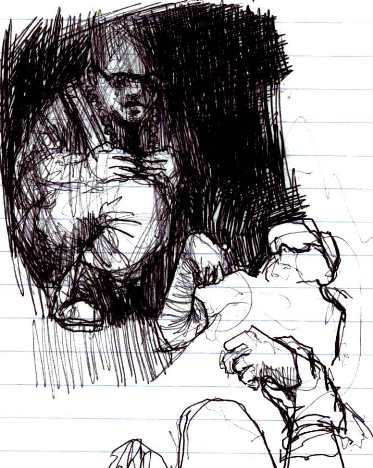 hot young commando Mack Finch – image by frosty