back to vampire play index
The large proportion of these photos were taken by Nickamc during the 2004 Bohemian Productions run of Vampire, directed by Nick Johnson at the C-Block Theatre, Canberra.

ye various undeads – from left to right: Rob Graf (Gaius Caligula), Alison McGregor (Karen Blacksmith), Hanna Cormick (Gwen Malkin), barb barnett (The Finn), Gina Guirguis (George Bekken), Angus Nicholson (Rubei Kalishnakov), Max Barker (Bones) and Jack Lloyd (Manson Lane).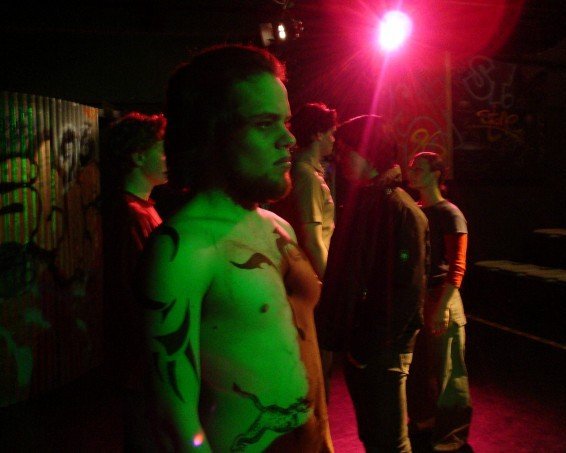 under stage lights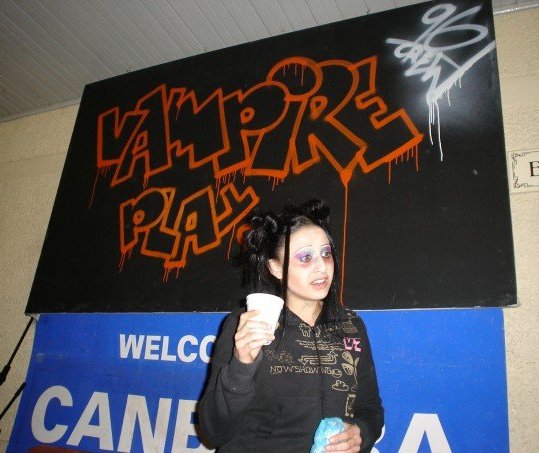 Gina Guirguis (Bekken) outside the C-Block Theatre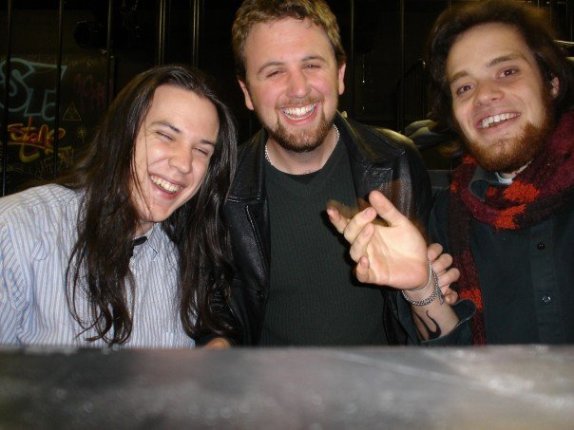 from left to right: sound guru Nickamc, director Nickyj (Nick Johnson) and Max Barker (Bones)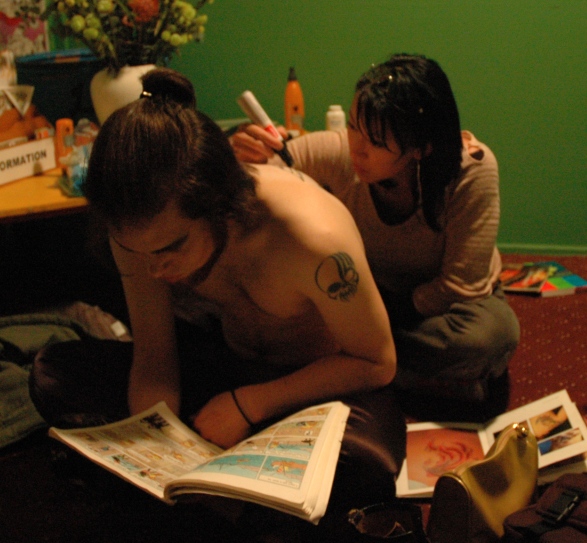 make-up artist Tae Schmeisser gives Bones his flavoursome Neolithic back-markings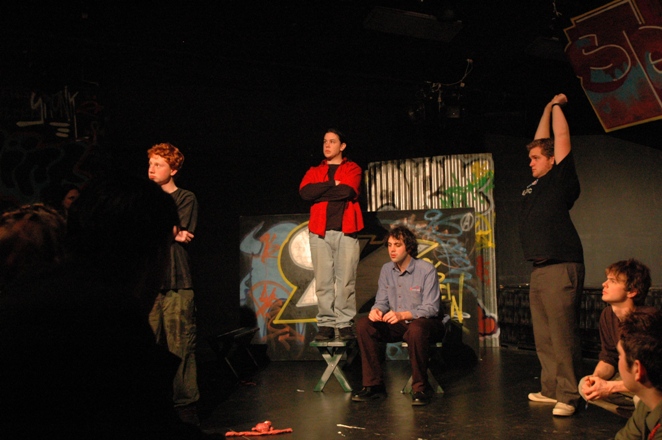 post-rehearsal briefing – left to right: Angus Nicholson, Nickamc, Muttley, Mick Bailey, Finig-myself, Rob Graf
.
for some unhealthy reason, the actors decided to while away the time backstage grafittiing every surface that they could find, with a set of coloured chalk that they no doubt stole. Nickamc made a record of their virulent scribblings, which took approximately 2.2 years to scrape off the walls. Lesson: ACTORS ARE BAD PEOPLE.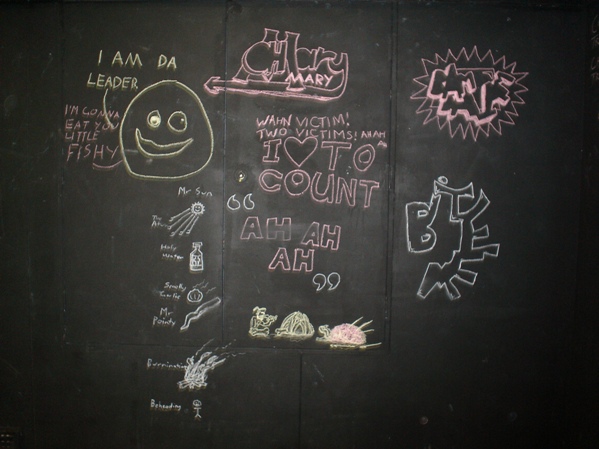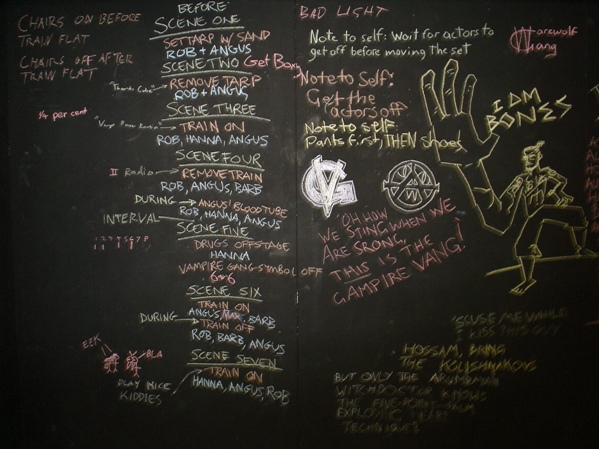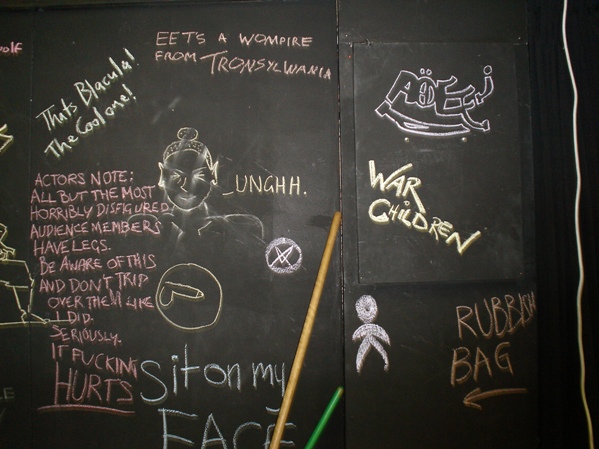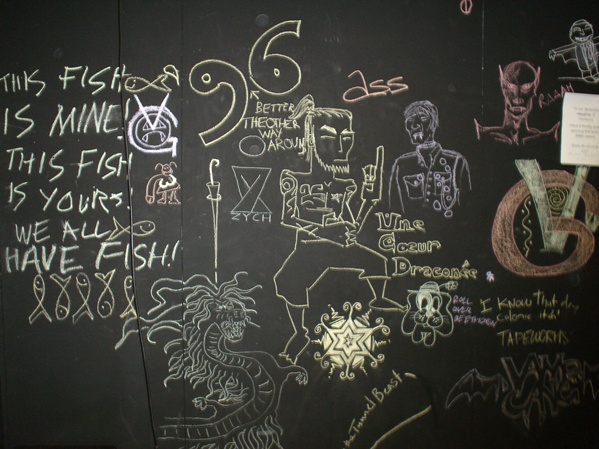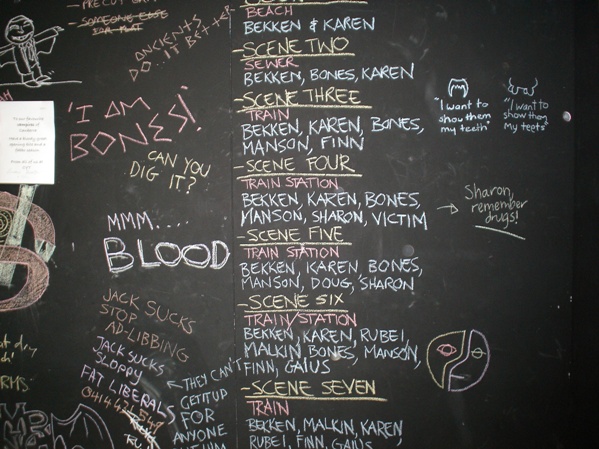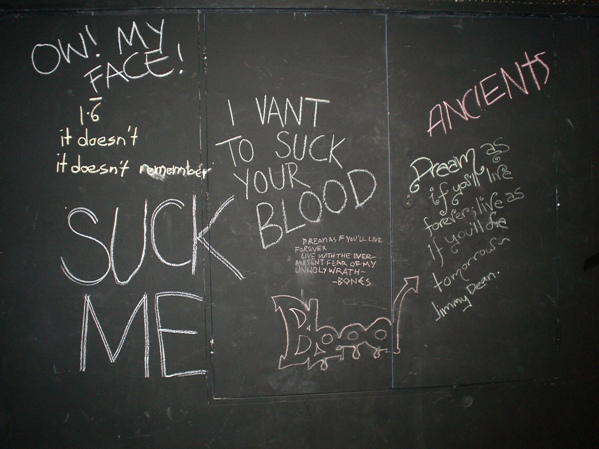 .
back to vampire play index