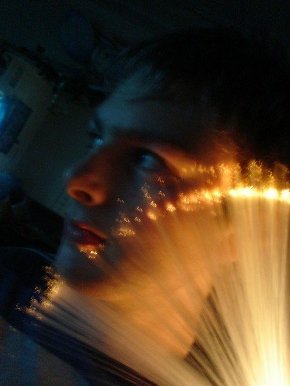 An experiment in what we can get away with.
A multitude of Canberra Musicians/Scientists/Magicians/Chefs/Thespians have come together to create a music/theatre/art/food/performance experience. Set in an abandoned Soviet labour camp, deep in the wastes of Siberia. In the 1920s it was the final exile for Stalin's political enemies – now, seven lonely souls film a cooking show in the old basement kitchen. The chefs, cameramen and studio staff experience the loss of a limb when their director is found CUT. UP. INTO. PIECES. How they handle it is an entirely different matter.
This project bears the scars of:
Sevenen (Wails, Cuts, Scratches)
Alethiometer (Guitars, Echos, Catharsis)
The Outloudthinker (Words, Destructive Din, Low Rumble)
Blind (Words, Radios, Projectors)
and additional firepower provided by:
Onan Lovechild (Glows, Whizzes, Bangs)
El Maxo (Words, Keyskills, Actions)
Sumfella (Cookery Classes & Sounds)
Funky Squad (Auxiliary Cooking & Soviet Flair)
Images
View Ivo Lovric's photos from the State of Belonging performance in the Street Theatre, or shots from our final Bootleg Sessions performance.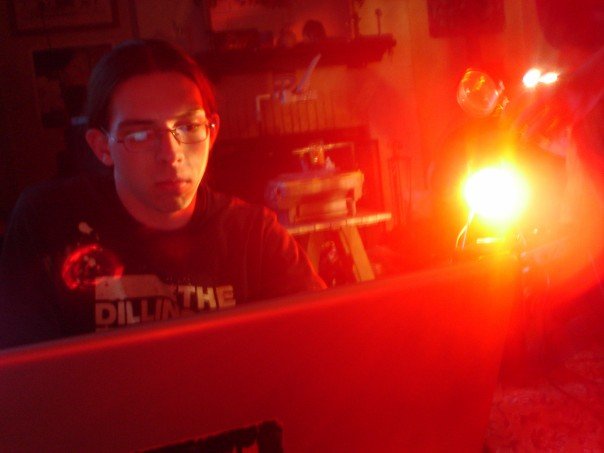 cameraman and sound-mangler Sevenen (Reuben Ingall)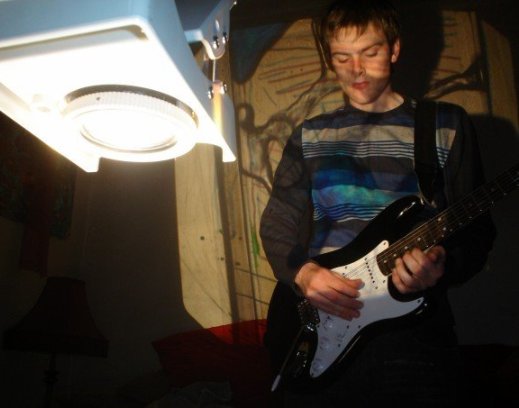 head of kitchen sanitation and guitars: Alethiometer (Chris Finnigan)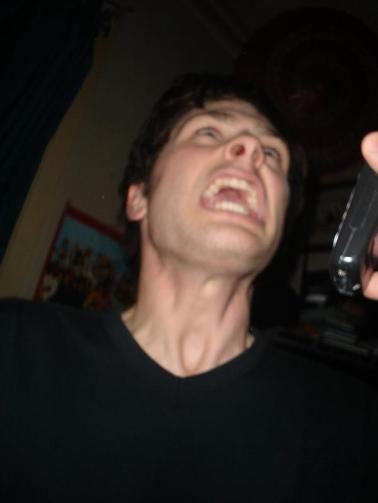 delivery boy and mumbling vagrant blind (David Finnigan)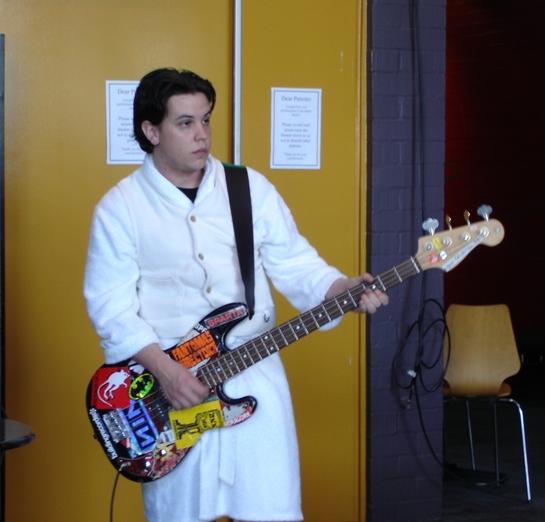 director, core-conceiver behind My Pet Monster, and bass: The Outloudthinker (Nickamc). Photo: Ivo Lovric.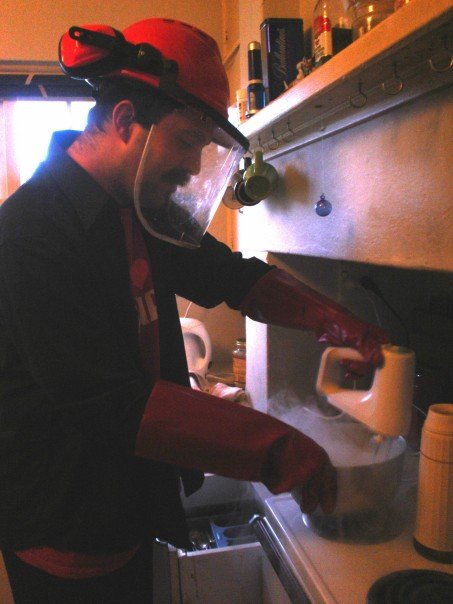 liquid nitrogen ice-cream as prepared by Soviet deviant Funky Squad
BOOTLEGS GIG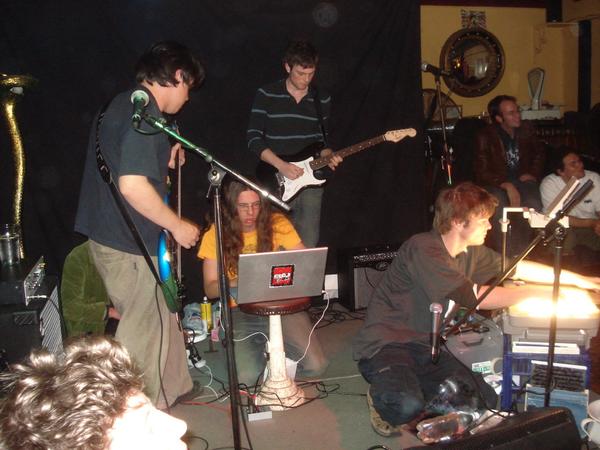 from left: Funky Squad preparing crepe suzette, the Outloudthinker playing bass, Sevenen on laptopery, Alethiometer on guitar and blind on projectors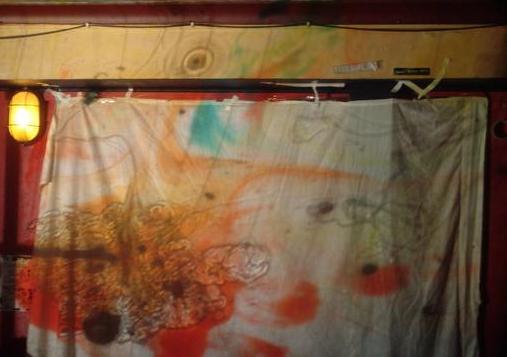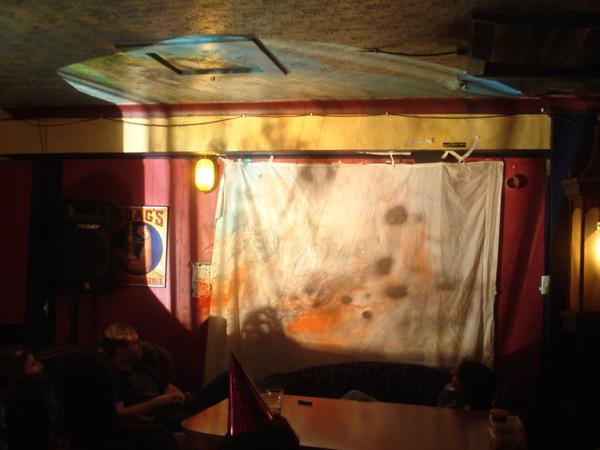 back to blind sounds index