bits coming out the top of my head. stop. 12.47am on the morning of Monday 26 January 2009. what's happening? stop. what's going on? can't figure it out? write it down.
what have you been finig. what have you been. Since jan 4 I have been living in Manning Clark House in Forrest with Jack Lloyd Muttley Shaw and Mick Bailey. full-time creative residency in the former home of Australian historian Manning Clark, funded by the Australia Council's Inter-arts office, to create Boho's new interactive installation performance which will take place in the house itself. The play is entitled Food for the Great Hungers and it is an interactive performance based on Complex Systems science in which the audience creates an alternative history of Australia since federation. the performance takes place in and around the house itself – the kitchen, the bathroom, the basement and so on. in each interactive scene, the audience makes choices which determine Australia's history post-federation. does Australia go to World War 1 or not? does Australia drop the White Australia policy in 1925, or keep it until 1985?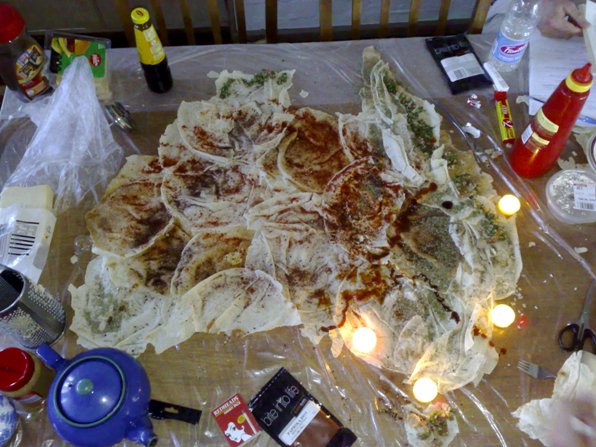 australia in delicious lebanese bread form
very well, so creating this show entails living in close quarters with Jackal, Mick and Muttley for four weeks. and it's been going really, really well. they have been going to the gym every morning like a trio of mental patients on a health-kick, and then we have been hammering our heads against the work ceaselessly. all of us pulling our weight, all of us focused and coming up with ideas, compromising, generating content and assembling tech. of course, also fucking exhausting. it seems being creative on demand for 9-10 hours a day wrecks your ability to carry on a normal life.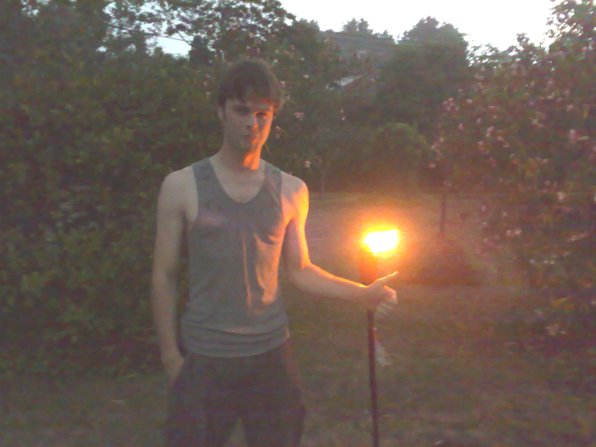 fire in the pouring fucking rain. yes.
So that hasn't happened. Lina is in Canada, which means my head is between 10 and 100% in the Canadian Rockies at any given moment. Gillian and I have been hacking at Crack Theatre Festival business every spare hour we get – for those who don't know, Gillian and I are co-directing a new theatre festival in Newcastle in October this year, as part of This Is Not Art. it is entitled the Crack Theatre Festival, and for more info ask me or Gills.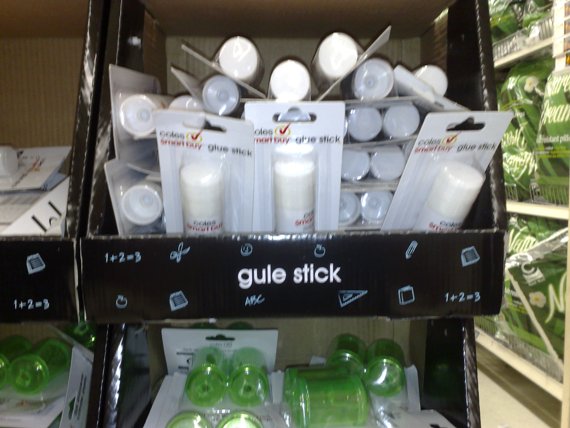 well done, Woolworths' Back To School display
.