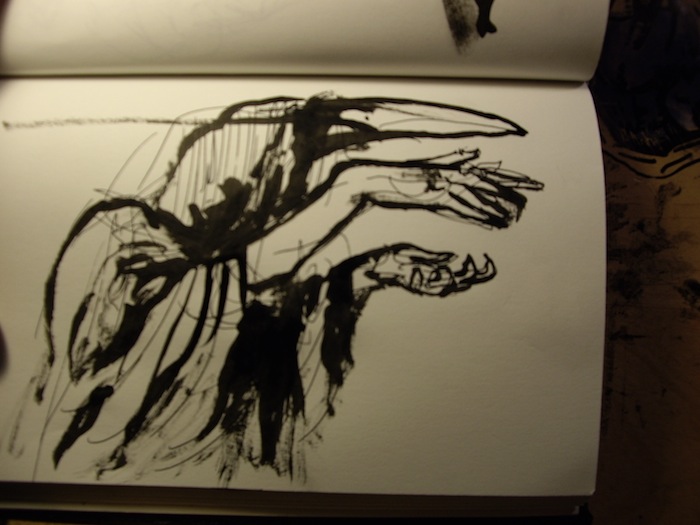 image by jay christian
So I'm in Melbourne for severals, chewing through some editing and catching up with some old projects which have eluded me for the past little while. As part of the whole experience I've buried myself in a swathe of re-reading old material, and that has been a weird, depressing experience. I don't really understand much of why I write what I write, and then it's written and I have the choice of standing behind it or not. Sometimes it's obviously terrible, and sometimes it's obviously terrible BUT I can't bring myself to disown it.
Hence, this: god climbs the mountain. It looks somewhere in between a story and a script, which sounds like the kind of thing I'd write. As far as I understand, the premise is that God travels to the earth in order to climb a mountain with no summit, alongside a ragman who is on a mission to tell a girl he once slept with that she may have syphillis.
The script doesn't really end, except it stops, which in the case of a story like this is as close to an ending as I guess you're likely to get. One of the final lines is this:
god: Don't think of it as a quest. Think of it as a fucked thing that's only going to get more fucked the further we get.
Which is actually a pretty good summary of my entire writing ethos, so I can't really complain. Anyway, I've uploaded the thing for anyone interested, feel free to get amongst it.
Download god climbs the mountain.doc
If you're casually curious, here's the first two scenes: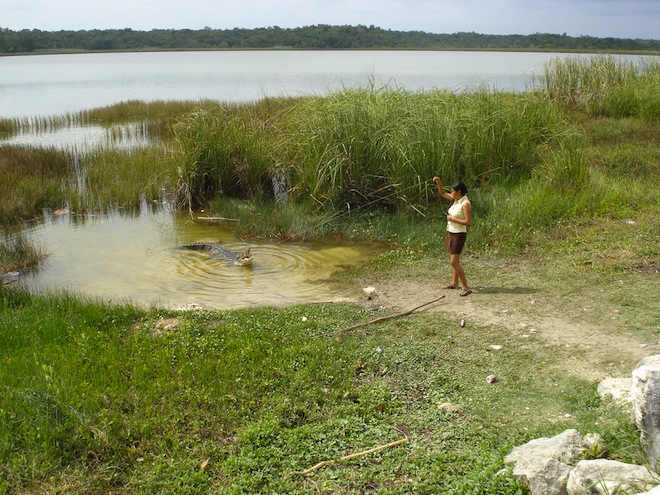 more or less how I picture the supreme creator of the universe.
Scene 1. Yoko Solo – No party wind/vomit
Vision all trembled so I just saw the lights and imagined a mountain
A tall mountain that goes up higher than the eye can see – or even better, always as high as the eye can see.
If you tilt your head back you can still see mountain until you can't tilt your head back any further, and then you need to look back down and make sure of your footing on the rocks. It gets steeper and steeper
leaping from boulder to boulder
crawling up mean smooth sheets of slate
When you get up high there isn't much life
.                           a trading post.
.
Scene 2. Van Morrison – The way young lovers do
Before this, God was down in the swamp lying on his back in his riverboat. There was no music there, or there was the music of birds whispering thinly to one another in the early evening gloom, but in God's head there was Van Morrison, high-furious-jangling-sweet-lively-inoffensive-passionate, The Way Young Lovers Do.
it's peaceful there to be a god
tree-crocodiles lie on branches, their backs rough and brown like tree bark
in the fog-haze twilight they see a warm yellow light
a lantern, like the hanging candles that glow under the branches of trees
and a god moves along the river, crouched on the prow of a squat wooden boat, a tightly wound wooden bundle roofed with straw
Maybe God could have stayed there all week, maybe he would have leapt back into the fray to manage the details of the universe he built and controls, but what he in fact did was get to his feet and look around him and look through the fog and the tendrils of grey swamp mist. He looked up towards the mountain, and it seemed God had the purpose climb in his filthy mind to climb the mountain – because who knows why, because he is God and inscrutable, but maybe we'll know at the end of all this sickness and sadness, you know?
.
Read the rest here. Get amongst it!