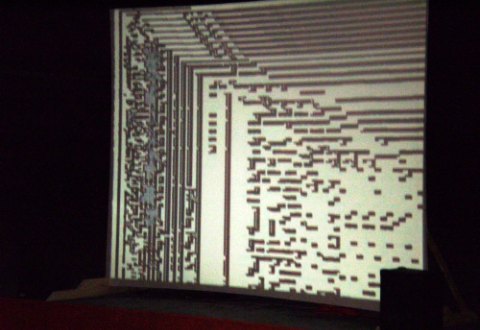 image by botborg
The following is my back catalogue of playscripts, available for download. Feel free to grab anything you fancy.
If you're interested in producing one of these pieces, please get in touch! Drop me a line and let me know what you're thinking.
———–
Kill Climate Deniers
What happens when the unstoppable force of climate change meets the immovable object of Australian federal politics? As Fleetwood Mac take the stage in Parliament House's main hall, 96 armed eco-terrorists storm the building and threaten to execute everyone unless Australia stops climate change. Tonight. (Winner of the 2017 Griffin Playwriting Award, nominated for the 2015 Max Afford Playwrights Award)
Production: Griffin Theatre Sydney, 2017, dir. Lee Lewis, Garage Theater Los Angeles, dir Matthew Anderson and Ashley Elizabeth Allen
44 Sex Acts In One Week
A romantic comedy about lifestyle blogger Celina Valderrama, giving the unenviable task of reviewing a new coffee table book entitled THE 44 SEX ACTS YOU MUST TRY BEFORE YOU DIE.
Oceans all boiled into sky
A roadtrip / coming-of-age play set in the distant future-past. 16-year old Mack Finch is preparing to take his driving test when he is transported to a post-apocalyptic Canberra and and forced into joining a desperate band of guerillas on a do-or-die mission to save the human race. (Nominated for the 2008 Max Afford Playwrights Award.)
Production: serious theatre & the Street Theatre Canberra, 2008, dir. barb barnett
Jess and David Read Kerouac's Essentials of Spontaneous Prose
Written with Jess Bellamy – Jess and David work through Jack Kerouac's list of essential beliefs and techniques for spontaneous prose. This is a little bit of straight-up honesty in script format.
This Is Patient Zero: A Christian Guide To Intimate Sexuality
Two plays in one. On the one hand, a Christian Youth minister presents a talk for young married couples providing Biblical advice for attaining sexual satisfaction. On the other hand, a discussion and comparison of three viruses: Ebola, Influenza. Which is the best? Find out!
Productions: serious theatre, Adelaide Fringe Festival 2011, dir. and dramaturged by barb barnett
22 short plays
A battery of 22 short scripts, most of which would struggle to break a page. To be used as stand-alone miniatures or as stimulus/provocations for devised performances, whatever works.
Production: MKA Richmond, Melbourne, 2011, dir. Tobias Manderson-Galvin
Vampire Play
In the train tunnels and subway stations of Canberra, gangs of vampires wage ceaseless war. Vampire Play follows the brief rise and fall of the Vampire Gang, rulers of Dickson Station. (Nominated for the Queensland Premiers Literary Award, 2004)
Production: Bohemian, Canberra, 2004, dir. Nick Johnson
Dance Dance Revolution
The student mafia known as the Coalition controls every aspect of life for Year 9 students at Fluoro High. Now, a ragtag band of outcasts and dreamers are planning a revolution – a dance dance revolution.
To heat you up and cool you down
To heat you up follows the fragmented thoughts and emotions of waitresses Christine and Onie in the moments before a kiss. Written as part of a 2006 Writer's Residency with Tanghalang Pilipino.
Productions: Tanghalang Pilipino, Manila, 2006, dir. Issa Lopez; National Multicultural Festival, Canberra, 2007, dir. Max Barker; Heidelberg Youth Theatre, Melbourne, 2008, dir. Caesar Cordovana; Sipat Lawin Ensemble, Manila, 2009, dir. Kristine Balmes & Sofia Gonzales
Sex Advice For Straight Males Play
This three-scene extravaganza is a whirlwind epic that takes in a school classroom in the future, a bomber aircraft in the middle of a warzone, and an emergency surgery. Most of all, though, this play is about teaching some critical sexual skills for heterosexual males. I dare you to take this advice seriously. At the same time, I dare you to dismiss it. It's complicated, like sex with straight males.
Sun Drugs
An epic romance for one performer. Set in Manila's flash-flooded streets, this grimy teen romance follows the attempts of two hip brothers to transform a geeky loner into the prom queen before an epidemic wipes out the entire city. Part-theatre show, part-science lecture and part DIY-vibrator making workshop, Sun Drugs crams all the exotic beauty and sweeping romance of The English Patient into 30 intense minutes and microwaves them.
Productions: blind, New Zealand Fringe Festival 2010, dir. Naomi Milthorpe
Too Much Pornography High
The story of Paul Co-Operate, a Year 11 who goes undercover as a Year 8 to break up a pornography smuggling ring.
Functioning As A Machine That Hates U2
In 2010, I obtained a copy of Eamon Dunphy's UNFORGETTABLE FIRE: THE STORY OF U2 and was so consumed by fury that I was unable to laugh, relax or know peace for months thereafter. Reduced to functioning more or less as a machine that hates U2, I vented my vitriol by churning out pages and pages of a script with no characters, plot or action – a meditation, or an experiment in what you can get away with. Interpolating huge gluts of found text and crowd-sourced commentary (via Facebook) Functioning As A Machine That Hates U2 is less a playscript than it is a critical mass of fever dreams circa autumn 2011.
Productions: online collaborative production, May-June 2011
Chosei: Frozen Shape with Nick McCorriston and David Shaw
It is 1953. In an abandoned Soviet labour camp in the frozen snows of Siberia, scientist John Genius labours over Stalin's private project: a means to prophecy Russia's future using the reanimated sperm of Russia's greatest foe…
Production: Opiate Productions, Canberra, 2002, dir. Nick McCorriston
Hate Restaurants
We hate restaurants. Hate them. The owner/chef of a small pancake restaurant is taken ill on the morning that 70 businessmen arrive for a pancake breakfast.
Production: Canberra Youth Theatre, 2005, dir. Estelle Muspratt
Ile and Moondirt
Of the five who departed the city of Billenium on a mission into the mountains, the only survivors are pharmacist Ile and blues-singer Moondirt. While travelling home through the cliffs and ravines, the setting sun forces the pair to pause halfway up a steep cliff. Securing themselves to a narrow ledge and preparing to wait until daylight, Ile and Moondirt begin to realise their mission may not be as complete as they had hoped…
Saint Paul and the Cigarettes
Struggling pop trio The Cigarettes are press-ganged by early Christian prophet Saint Paul into travelling back in time from 1964 to the early days of the Roman Empire and supporting the struggling Christian movement through inspirational Christ-infused rock.
A Most Curious Dream (eight and a half pesos remix)
A response to Hadley's lyrical masterpiece A Most Curious Dream, the Pesos remix follows the surreal sexually-charged dream adventures of office-worker Martha Waits.
short plays
so it's that kind of quest
8 minute monologue tracing the experience of watching the film clip for Justin Bieber's One Less Lonely Girl.
Production: ATYP Fresh Ink Writers Studio, 2010, dir. Lachlan Philpott

Network Play
A short experiment based on the science of Network Theory, set in the back of a taxi. The audience select two nodes to connect, and the link between them is a scene. There are 10 links in total, and the audience help to determine the order in which they occur, unraveling the tale of a kidnapping as they go. 3 performers, 15-20 mins.
be the assassin
This is a questionnaire. It is. It is, this, it is. It continues. A fairly schizophrenic monologue which I find for some reason charming and fascinating.
Production: Griffin Theatre Griffringe, Sydney, 2012, dir. Jessica Tuckwell.
World Creates Itself
A short monologue describing how the earth and the moon first met, AND IT'S ALL TRUE.
Production: Finnigan and Brother, FBI Radio Sydney, 2010

Petrol Station Play
Late at night, the lone attendant of a petrol station is unaware that a pair of bloodthirsty vampires are preparing to ambush and murder him. However, rather than just attacking the station directly, Manson and Bekken use the opportunity to discuss and demonstrate the key concepts behind philosopher Daniel Dennett's 'Tower of Generate and Test', a thought experiment which explains some of the features of nature's more complex and sophisticated organisms. 3 performers, 15-20 mins.
Television Play
Two television networks set up on either side of the stage and begin to broadcast fragmentary TV shows. Snippets of real and imagined television are performed live on stage by one channel, sometimes one after another and sometimes simultaneously.
When I die I will rot and nothing of me will survive
A gladiatorial battle in the slave fighting pits of THE FUTURE.
Production: BKu, Canberra, 2007, dir. Alison McGregor
Robot Salesman Training Play
How do you teach a robot the skills it needs to sell anything to anyone in any situation? The best method I know of is to wang it in a time machine and force it to sell products to people in different scenarios throughout history.
Production: BKu, Canberra, 2008, dir. Lucy Hayes
Weasel and Brown on the beach
Weasel and Brown dance and fight and sell organs and sing.
Production: BKu, Canberra, 2005, dir. David Finig
Autopsy Play Backwards
It is an autopsy play, backwards.
Victory March
A collection of scenes from a break up(s).
Production: A La Mad Nix, Canberra, 2008, dir. Max Barker and Alison McGregor.
In the last branches
…in the dark rain over the flood
cowering in the last branches…
Footprints (a parable of man and god)
It is a privilege to walk alongside my God, even in a dream.
Production: Rep Comedy Revue, Canberra, 2008, dir. Rob de Fries
Before the elephants reach the beach
When they reached the city walls we drove them back. But now they're bringing the elephants and no-one's going to stay to fight elephants. I heard you had a raft. Are you still trading?
Production: BKu, Canberra, 2006, dir. David Finig
After a home-brand breakfast cereal play
Filming the video for a cover version of Suzanne Vega's 'Tom's Diner' by an alternative folk-pop singer/songwriter named after a home-brand breakfast cereal.
Production: Short + Sweet, Sydney, 2009, dir. Glen Hamilton

Random Fight Encounter with Nick McCorriston and David Shaw
The humans have fallen into our trap! Ahaha! They've certainly fallen into our trap!
friction monologue
I decided to patch together some horrible pieces of erotic fiction I found on the internet.
Production: Bunch of Fives, Canberra, 2006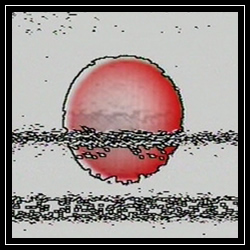 incomplete / fragmentary
The Adventures of Boy President (prod. Multicultural Fringe Festival 2006, dir. David Finig)
A Most Curious Dream (eight and a half pesos remix) (from an original script by Hadley)
The Mischief Sense (prod. Bohemian 2001, dir. David Finig)
w3 w3lcome the future (prod. Bohemian 2003, dir. David Finig)
Arcade Play
Quiet Time (w/ Jack Lloyd, prod. Bohemian 2001, dir. Nick Johnson)
Saint Paul and the Cigarettes
Victory March
Dune
Silent Movie Play
Card game / house party
This cassette must reach you
Spread thin
Petrol station
Solar system play
Bus Play
Shrine play
Disease play
prostitute confessional
giant robot play
bodies in the waves
escaping the end of the world
trench become supermarket
interview with desert prophet
supermarket play disease play mashup
cop drama
transformers play
wrecked piece of machinery
creature known as the restaurant
sitcom in three different time periods
unique punishments
.
Here I'd also like to list some productions which have been pretty important in my practice so far, but for which I'm not publishing just whole scripts.
One Night Only: Dallas Rockwell's Confessional Tour (2005)