Because of how I'm wired, I'm not a great fan of a lot of middlebrow TV or films. I am continually turning down offers to watch extremely good things, Academy Award winning dramas etc, in favour of junk. I quite like a lot of super abstract video art, and lowbrow genre trash – nothing in the middle. I'm not proud of this – in fact I wish I were different – but nature + nurture conspired to do a number on me in this regard, and now here we are.
Anyway, the result is, I sometimes watch genre films and write – well, not quite reviews, but… commentaries? – on them. And because I haven't really documented that material in any intelligent way, I thought it might be a good idea to gather some of those pieces in one place, in case anyone feels like they need that.
So, here we go: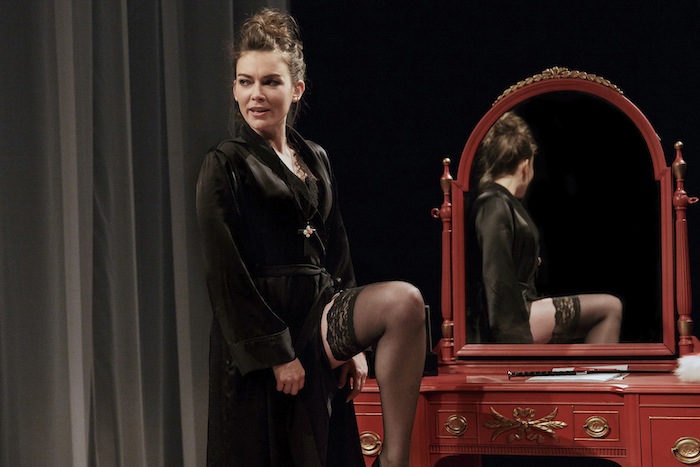 The Surrender is not the anal sex primer we were praying for
Starting with the best first, The Surrender was a one-woman show based on Toni Bentley's erotic memoir about her sexual adventures, and in particular, her journey into the world of heterosexual sodomy. I saw this with Jess and Siobhan in New York and it is easily one of my top three theatre experiences of all-time.
Click on the link and journey from top to bottom – or as Toni Bentley would say: 'from bottom… to BOTTOM.'
I saw this early Selena Gomez holiday romance / mistaken identity saga back in 2011 and it was terrible, but also, the sight of Leighton Meester shedding some of her uptight cares and worries and learning to be free by splashing through fountains and necking with a topless aussie bloke in waist deep water… ahhh.
& now a blow-by-blow account of Dirty Dancing 2: Havana Nights
This whole film is a fucking disaster, and I ended up being on the side of the uptight wealthy jerk who the heroine's parents are trying to set her up with, rather than the free-spirited Cuban dancer lad she falls for. Also the Patrick Swayze cameo was weird and disturbing. But a dance training montage to Shakira's Hips Don't Lie makes everything okay.
 we are all John Lloyd Cruz (but we are trying to be Bea Alonzo)
Thanks to Clyde Enriquez I watched the iconic Filipino rom-com One More Chance, way over-identified with Bea Alonzo as the heroine, and hated matinee idol John Lloyd Cruz more than I've ever hated a movie character before or since. Fuck that guy.

was the Hannah Montana Movie worth it?
Jess Bellamy and I sat down together and watched the Hannah Montana movie – jointly, for science – and each wrote our own review. I'm not going to spoil it for you, but it is not a very good movie. Except for the barndance sequence, that's all killer no filler.

How To Be Single, movie, I watched you
Most recently, I poured my tired soul into this Dakota Johnson vehicle, and look, I felt a lot of feelings, but I can't pretend they're all thanks to the film. I spent a lot of time being distracted by the conspicuous wealth on display, and by the total lack of any clear narrative arc.
The future is bright, the future is orangutan.