We hate restaurants. Hate them. In particular, any restaurant owned by the scientologists within which I ever had to work. This script was written in 2005 between midnight and leaving to go mix pancake batter.
When the owner/chef of a restaurant is incapacitated due to infected rat-bite, kitchenhand Toby is left in charge of preparing breakfast for a conference breakfast of seventy businessmen while simultaneously managing the conflicting personalities of the waiting staff.
Download Hate Restaurants as a Word doc.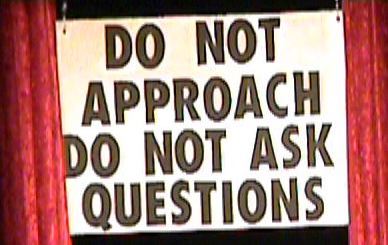 In July 2005, Canberra Youth Theatre produced a 'gutteral degustation' of four short plays entitled Whineing and Dying, including hate restaurants and Hadley's lateforbreakfast monologue. The review (Emma Gibson in the Canberra Review):
And for sweet dessert, David Finnigan took a couple of twisted ideas, twisted them around even more and stuck them together. His Hate Restaurants is the bizarre story of a crazed restauranteur who bites the head off a rat and uses its blood to write a message declaring her love for the neurotic maitre'd, played by Johnny Barrington. The story gets even better when a cult of mammal-loving, wheat-fearing lobotomy victims arrive and manage to convert the vacant, bitchy waitress (hilariously portrayed by Sigrid von Senger) as they take over the restaurant.
Lo! it is images from the production.
And reviews! Reviews from the Labfest production in Manila in 2009.
back to scripts