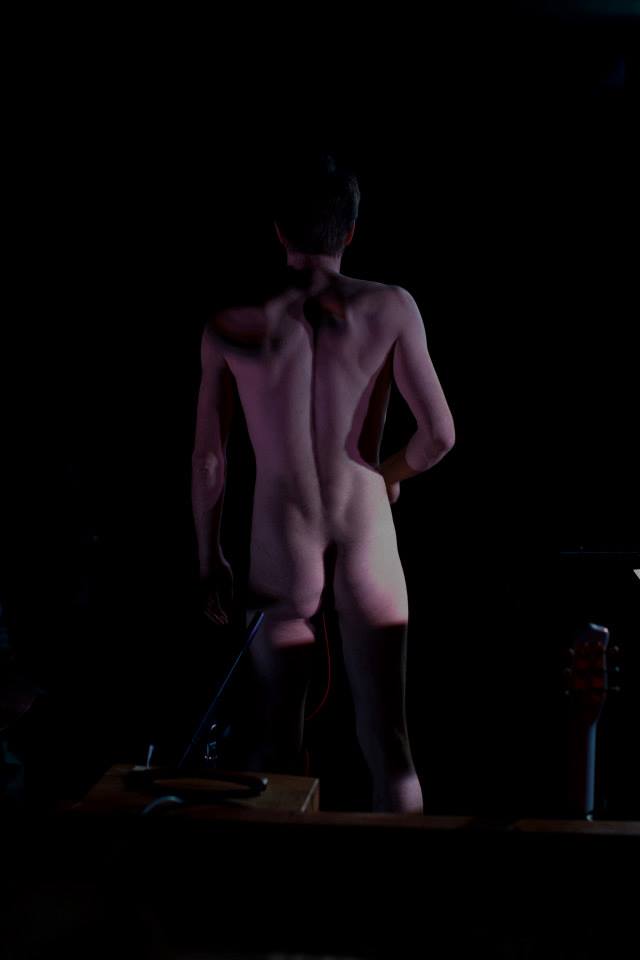 image by adam thomas
Look what's been happening: I'LL TELL YOU. Last week I performed at the second instalment of the variety show In Canberra Tonight, the brainchild of those charming makers of magic Meg O'Connell, Chris Endrey and Bec Taylor. They let me do a spot of poetry, a privilege I abused by stripping naked and instructing the 10-year olds in the front row in the finer details of pegging. But it was lovely, and BMA Magazine called me a 'quiet genius' and said I 'stripped naked in the pursuit of magnificent empathy', which is a very nice way of putting it.
Last night I got to perform at the Now Hear This storytelling evening, curated by Melanie Tait. I was part of a pretty phenomenal lineup of storytellers (Shé Hawke and Chris Kimball, my god) at the Belconnen Arts Centre, telling tales of Canberra. I told a story entitled worst scavenger hunt, in which I unfolded my journey through the worst scavenger hunt in this city's wretched history. If stories are your thing (what is your thing?) maybe you'd like to visit the Now Hear This soundcloud and have a listen?
Also this week Scissors Paper Pen summoned me in to take part in their Something Else event, to stand alongside fellow members of Team Skywhale Hannah McCann and Sam Townsend and talk about our city's blessed new overlord. Adam even quoted me in his new Torque Converter series (the below pic) and I definitely said that 'Gungahlin Marketplace was built for the lovers'. So that was nice.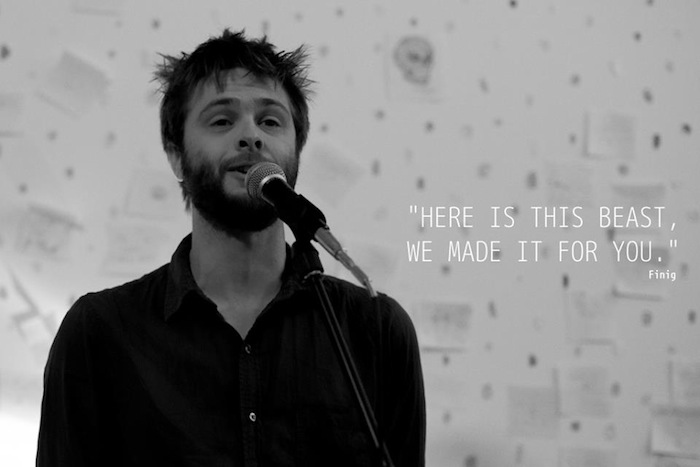 image by adam thomas
Meanwhile, Sydney director Augusta Supple decided to produce a three-week festival of plays entitled Mayday, and among the sparks and brushfire she herself directed my script World Creates Itself, with performer Alex Bryant Smith. This is one of my most favourite of my own scripts, because (a) it's about the earth and the moon and (b) it's completely true. So the Crikey blog theatre review thing said this about it:
World Creates Itself sees Alex Bryant Smith perform David Finnigan's script, directed by Augusta Supple. By way of Smith's character, Finnigan affords us an intergalactic overview of space-time. In a way, it carries the same message of urgency, the same call to another's arms, as Shooting Hoops. But by vastly different means. Rather than drawing us in to a claustrophobic relationship, between people and drugs, this play jettisons us into deep space, eternal mysteries, chaos, grit, dust, rock, ice and gases. Perspective is what it's all about, releasing us, for a moment, from our arrogance, sense of dominion and entitlement, our collective Earth-centric ego, to remind us of the truth, the brutal reality of our speck-sized, flash-in-the-pan place in the universe. Like Hoops, it's sobering and Smith relates its dense energy engagingly.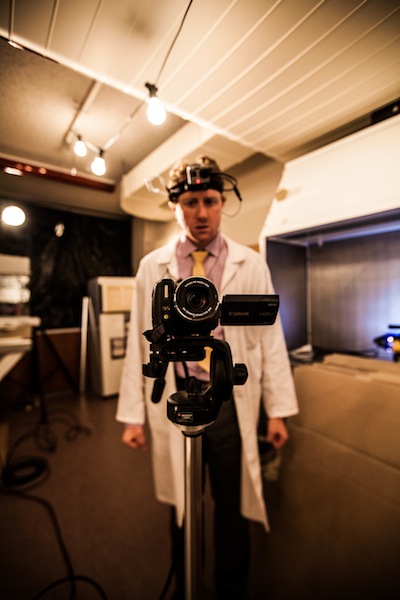 image by adam thomas
Last of all, this month has been Word Play month. Word Play is the fourth full-length production by my ensemble Boho, and while I haven't been a key creative in the making of this (Muttley and I were overseas working on Modelling Play while Jack and Mick made Word Play), it's still been a pretty incredible experience. Maybe even more so, getting to see your own company's work up close and personal whilst being an audience member. Highly recommended, if you ever get the opportunity.
Anyway the show is great and the audience and critical response has been lovely. Checkit:
In spirit of centenary celebrations Boho Interactive has seemingly taken to heart the implied theme of the year: go big or go home. Thoroughly researched, ingeniously implemented, this part cinema, part video-game, part lecture, part theatre piece is not to be missed. (Alice McShane, Scissors Paper Pen)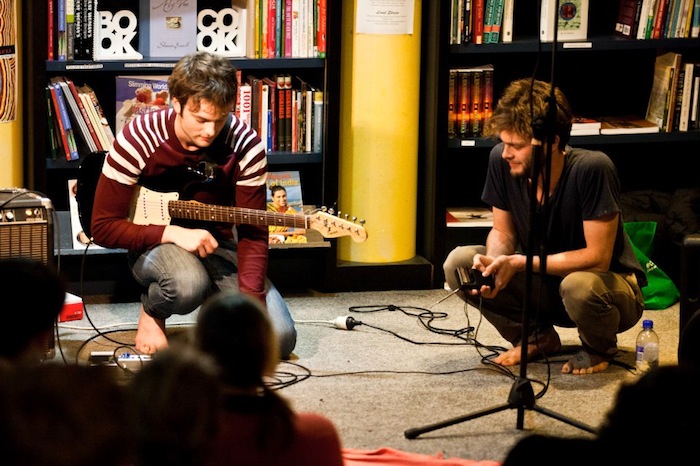 image by adam thomas
Finally, in not quite May but nearly enough news, myself and Chris are about to launch our debut album, FINNIGAN AND BROTHER SPEND A MONTH IN COLOMBIA. This is happening next Tuesday 4 June, 6.30 – 8.00pm at Smiths Alternative Bookshop, in the company of musician Paul Heslin and poet Amelia Filmer-Sankey. The gig, like the record, will be free, and AAHHHHHH general excitement.
Ah and I'm presenting a workshop in Melbourne on Sunday 2 June as part of the Emerging Writers Festival entitled Writing and Interactivity. It's at a place called the Abbotsford Convent, and it's gonna be, I believe, awesome.
Now that's probably enough sketchy html and incorrectly resized images for a Friday night.