image by Javier Vela
I am a writer, theatre-maker, festival producer and pharmacy assistant from Canberra, Australia.
I'm a Churchill Fellow (2012) and an Australia Council Early Career Fellow (2014-16).
With science-theatre ensemble Boho, I work with research scientists from institutions including University College London, the Stockholm Resilience Centre, CSIRO and the Australian Academy of Sciences.
I have been a resident artist for the Battersea Arts Centre in London, Tanghalang Pilipino in Manila and Campos de Gutierrez in Medellin, Colombia.
I've been commissioned to create new work for organisations including Coney, the Powerhouse Museum, the Canberra Street Theatre, Opera Australia, the National Film and Sound Archive, and the Free Word Centre in London.
My scripts have been nominated for the Max Afford National Playwrights Award and the Queensland Premier's Literary Award.
I founded and co-directed two ongoing arts festivals: the Crack Theatre Festival in Newcastle (2009-10), and the You Are Here festival in Canberra (2011-13).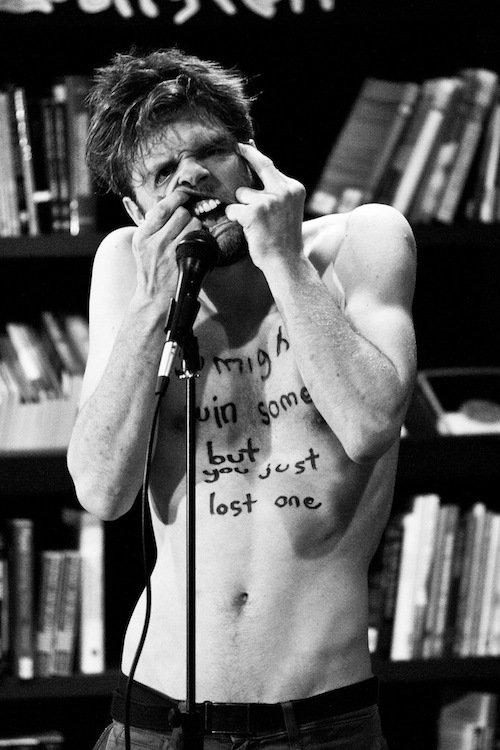 image by Adam Thomas
ENSEMBLES
Boho
I am a founding member of science-theatre ensemble Boho, with whom I create interactive performances based on concepts from sciences such as game theory, network theory, climate/global change and systems science. Boho has presented work for University College London, the Asia-Pacific Complex Systems Science Conference, the Battersea Arts Centre, TEDx Canberra, the Brisbane Festival Under The Radar and the ACT Street Theatre.
Too Many Weapons
Writing collective Too Many Weapons formed in 2011 in the Philippines to adapt pulp thriller Battle Royale into a large-scale interactive performance for the Sipat Lawin Ensemble. Battalia Royale was attended by more than 4,500 audience over four seasons and received coverage on Reuters, BBC, CNN and Al-Jazeera. Too Many Weapons have since collaborated on documentary theatre productions and radio plays.
MKA
I am Creative Associate (International) for Melbourne-based theatre of new writing MKA.
Finnigan and Brother
With my brother Chris I create music and spoken-word performances which have toured to festivals and venues around Australia and Colombia.
Everything is Everywhere
I am part of an American / Australian performance / storytelling ensemble alongside Jess Bellamy, Ira Gamerman and Siobhan O'Loughlin.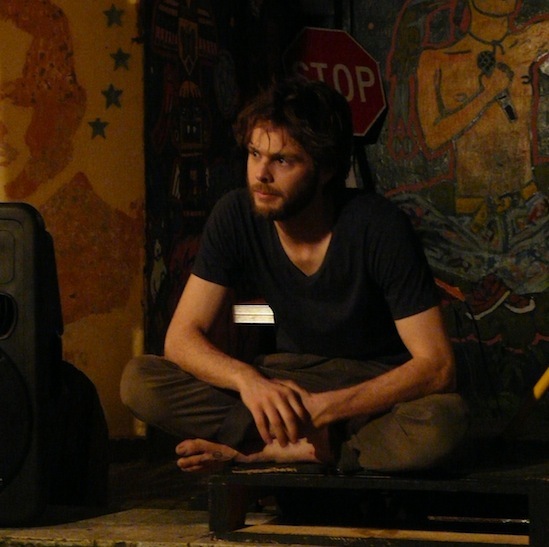 Image by Michaela Dabson
Read an older bio, if you'd like to see what I used to say about myself.